Bad or No Credit Loan & Lease Options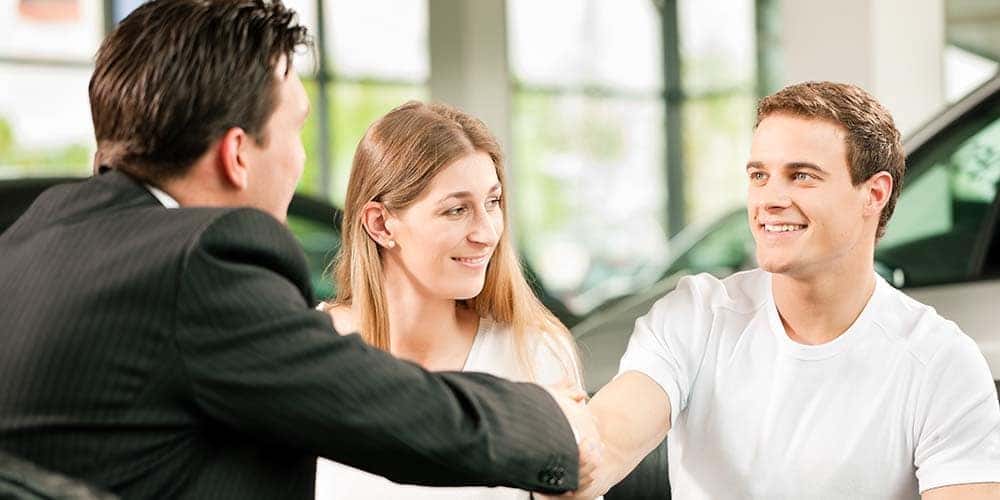 We know the situation with many Lumberton area drivers and the struggle with bad credit auto lease or purchase progress: You've done the research on new cars that fit your unique needs. You've found the one that would look perfect in your driveway. You're ready to take it home, but find that financing will be a challenge, due to either bad credit or no credit history. In either scenario, the Jeep car lease, or other truck, van, or SUV you've worked so hard to find winds up being out of grasp, and you're back at square one looking for a different model – less than ideal. Such, however, is not the case here at Moore Chrysler Dodge Jeep Ram.
Moore Chrysler Dodge Jeep Ram is Here to Help with Your Financing Needs
Our financing team is here to help you with any and all issues that you may face when buying a car. Whether you have a credit history with some blemishes on it or you haven't taken the time to build credit in the past, our team is here to help you get behind the wheel of the car that you love with approved financing that meets your financial needs.
How do we make financing a car work in your favor? We here at Moore Chrysler Dodge Jeep Ram work with a wide range of local lenders, meaning that we can help you shop around for one that will treat your vehicle purchase with the care and respect it deserves. This means you can most likely find a car financing solution that meets your needs so that you can drive home that dream car that you researched so diligently in order to find.
Trust Moore Chrysler Dodge Jeep Ram for All Things Finance!
Interested in getting started on financing your next car? Simply fill out our financing application online! Want more information or to discuss your personal credit situation in person? Simply swing by our showroom today. We'll gladly go over any questions that you may have so that you can get started on the financing process and make a truly informed decision. And if you're on a budget and interested in a pre-owned option, we'll help you learn more about used vs. certified pre-owned vehicles.