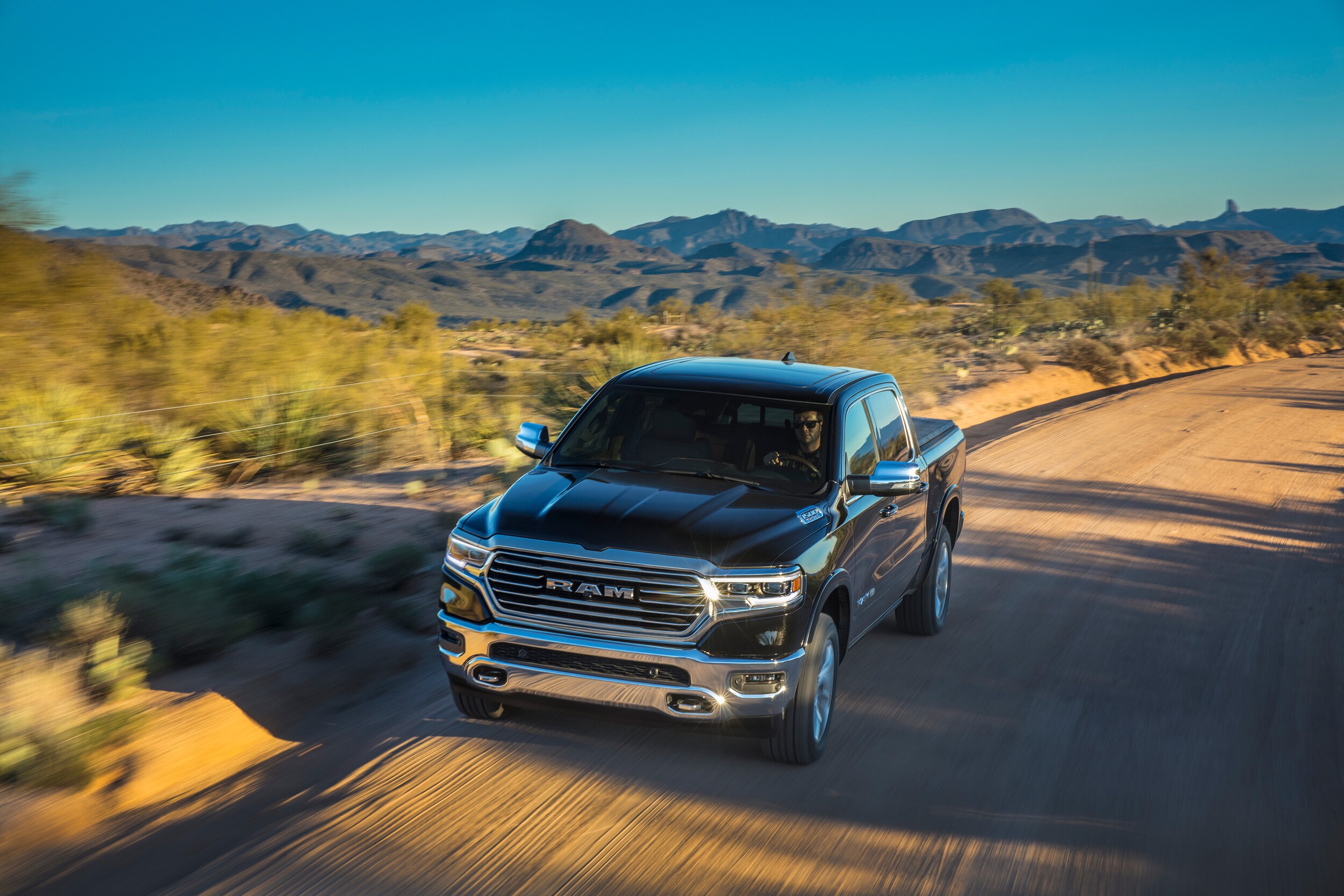 ?
The new 2020 RAM 1500 is the versatile truck you've been waiting for. No matter if you are on the hunt for a work truck or a truck for weekend play, a RAM 1500 can handle it all with ease. You'll have ample options and packages available so that you can create a truck perfectly outfitted for your needs. The RAM 1500 specifically offers several different sizes and configurations. To learn more continue reading.
RAM 1500 Sizes
Let's take a look at the RAM 1500 and what sizes will be available from smallest to largest.
To start all RAM 1500 trucks can be had as a 4X2 with either a Quad Cab/6'4" box, Crew Cab/5'7" box, or Crew Cab/6'4" box. This means that you'll have seating for only two or three in the interior but will have the option for maximum bed space.
Second, the RAM 1500 can be had a 4X4 with a rear seat area for additional passengers. This is a great choice is you are looking for a truck that can also haul around friends and family. Same as the 4X2 the 4X4 can be outfitted with either a Quad Cab/6'4" box, Crew Cab/5'7" box, or Crew Cab/6'4" box.
Depending on your needs in Lumberton, TX, the RAM 1500 has the versatile options to work with your needs. There are also several different trims to choose from, but it's important to know that not every trim is available with each size configuration. Before you come in, have a good idea of your most important features. /p>
The 2020 RAM 1500 is ready for you here at Moore Chrysler Dodge Jeep RAM, and we are ready to discuss size options with you. Your new truck needs to be perfect, and we want to assist you in making it that way so you can be content every time you get behind the wheel, may it be solo, or with the ones you love.