Why Buy From Moore Chrysler Jeep Dodge?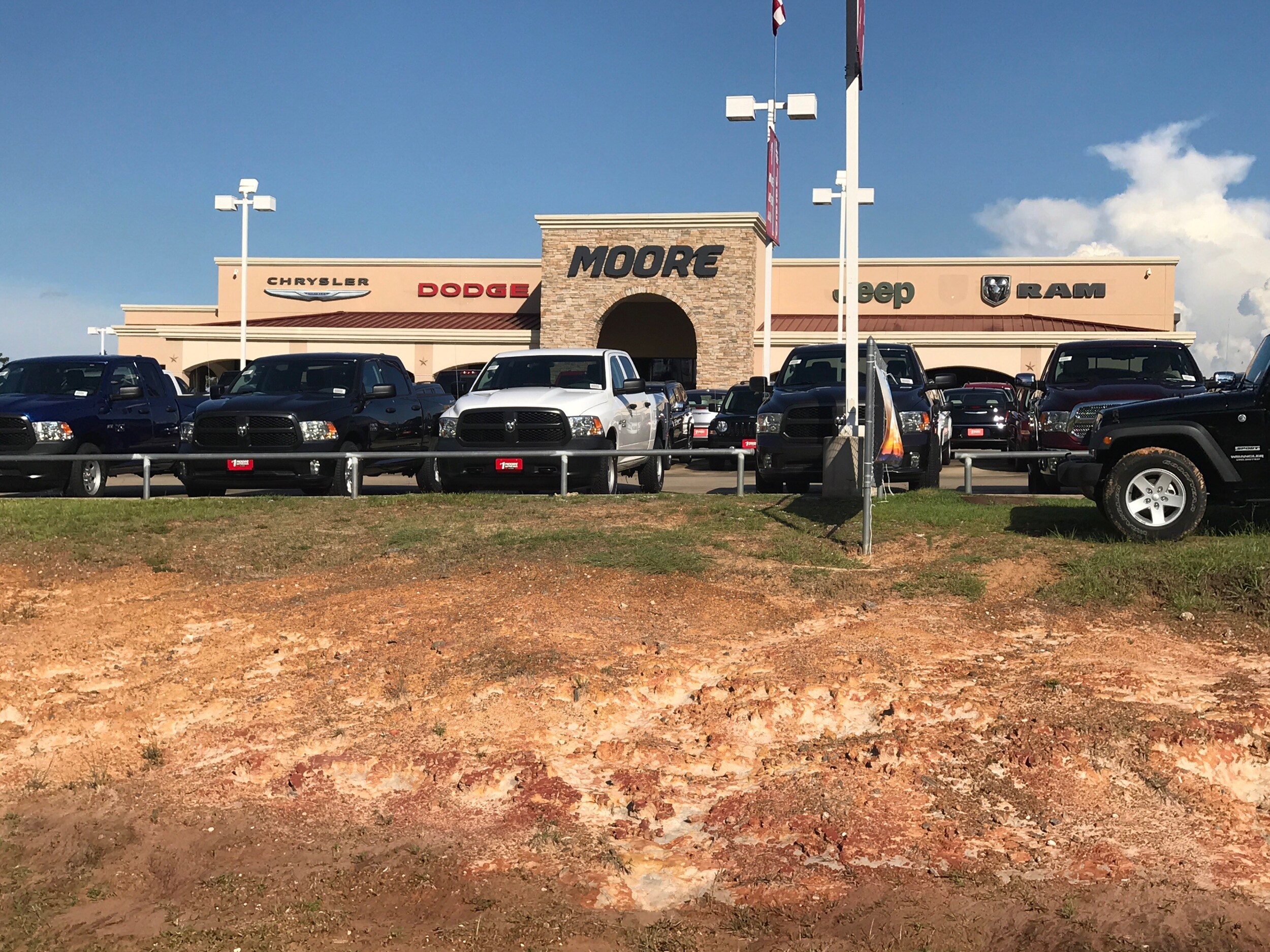 Investing in a new Chrysler Dodge Jeep Ram vehicle to help you navigate the ins and outs of daily travel for years to come certainly is no small feat. After all, this significant decision has a lasting effect, and your main hope is to position yourself to be able succeed for the long haul. Here at Moore Chrysler Jeep Dodge, we understand and can appreciate the effort you're putting in to make the most informed decision possible. This is why our team works painstakingly hard to match that effort and exceed your every expectation, making your grand decision feel less stressful and more manageable each and every step of the way. Our customers appreciate the extra effort - take a look at some of our reviews!
How Does Moore Chrysler Jeep Dodge Distinguish Itself as a Diamond in the Rough?
It all starts with the atmosphere you step into when you walk through our showroom doors and are greeted by our veteran sales team. We believe gloomy and tense environments turn customers off from the car buying process, altogether making the experience unpleasant and even distancing you from the chance to land on a dream model. This is why we work extremely hard to make our showroom festive, relaxing and a complete stress-free zone! We achieve this through our:
Gimmick-free and straightforward approach from the start
Prices you can trust, as the price we quote is the price you pay
Veteran staff that puts your needs first
New, state of the art facility
Finance department accepting bad and no credit and welcoming of all financial situations
Friendly, knowledge service team with high-end waiting area featuring free internet, shuttle, coffee and snacks
Family owned business with three generations of Moore ownership
Many of our customers lament at how good of a time they have with our sales team, noting the numerous laughs and smiled shared throughout the process. From the blowing of the truck horn out front every time a car is sold to the claps and congratulatory celebrations that follow, our hope is that you can rediscover the passion and fun that should exist with purchasing your next daily driver. With top-notch service, quality vehicles and a continued commitment to excellence that never wavers, it's time to bring the joy out of your next automotive investment.